Your name on your very own products!
As a salon owner you have an opportunity to brand your very own prestige hair care range. We have years of private label experience and understand the needs and importance for branding with confidence. How do you get started? It's simple! We work together to create your logo on the product and send you a sample kit of your custom product line. No minimums!
Your Salon's Own Product Line
How do you create and start your own private label hair products line? By choosing Salon Search Party! With our help, you can be the brand. Customize our premium hair care products with your unique style to make you or your salon stand out. From shampoo, conditioner, mousse, gel, and hairspray to a wide array of styling products, your clients will come back again and again for more. Our private label hair care products include natural ingredients and are sulfate-free, gluten-free, animal cruelty-free, and more. Plus, we make the process easy so you can concentrate on marketing and promoting your brand. Rely on Salon Search Party to stand out from the crowd.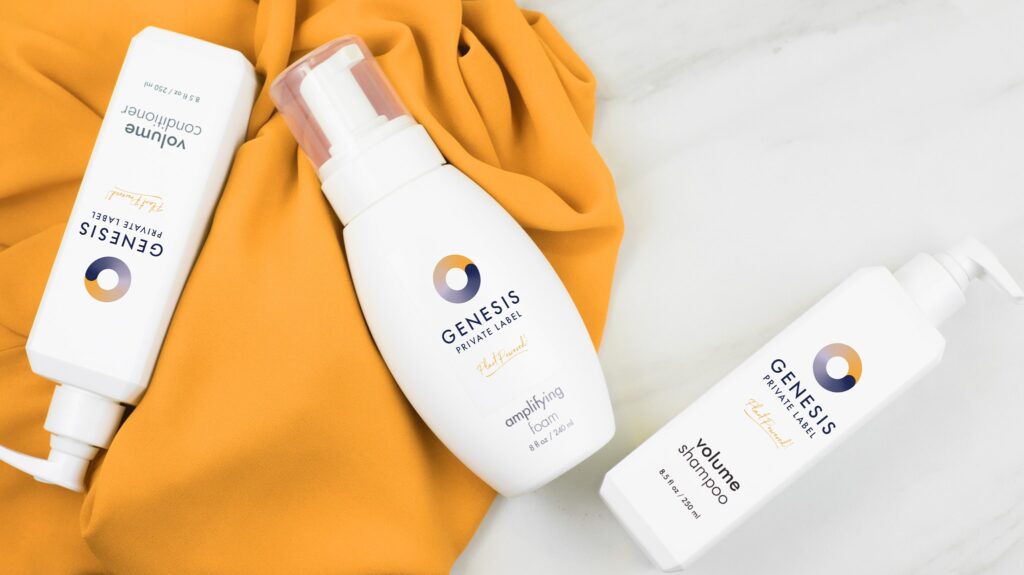 Our private label hair products for salons use prestige formulations from the same people who create winners for many of today's biggest name hair care brands. We've done the hard work of finding the right styling products, shampoos, and conditioners so you can confidently build your brand and start earning extra revenue for your salon.
With Salon Search Party you can start your salon's private label hair care product line today for less than $1,000! Just order what you need, when you need it. We ship your salon's reorders in less than two days, so you never have to worry about your branded hair care products being out of stock or tying up too much cash in unsold inventory.
Our graphic designers work with you to create a one-of-a-kind product label that makes your salon's brand stand out from the rest. After approving the design and selecting a buy-in order that best suits you, we'll ship your opening order and your salon will be ready to launch your own brand! Our streamlined process means you can start selling next month!
Sample Private Label Hair Care Products Now!
Want to create and launch a successful hair product line for your salon? The first step is to believe in your product. For only $49.95, Salon Search Party will send you a retail size sample bottle of each of our 13 private label hair care products for you to try. Enroll with Salon Search Party within 30 days and we'll credit the amount toward your first order, making your starter sample kit absolutely free! Click the link below to contact us and start your own brand with Salon Search Party today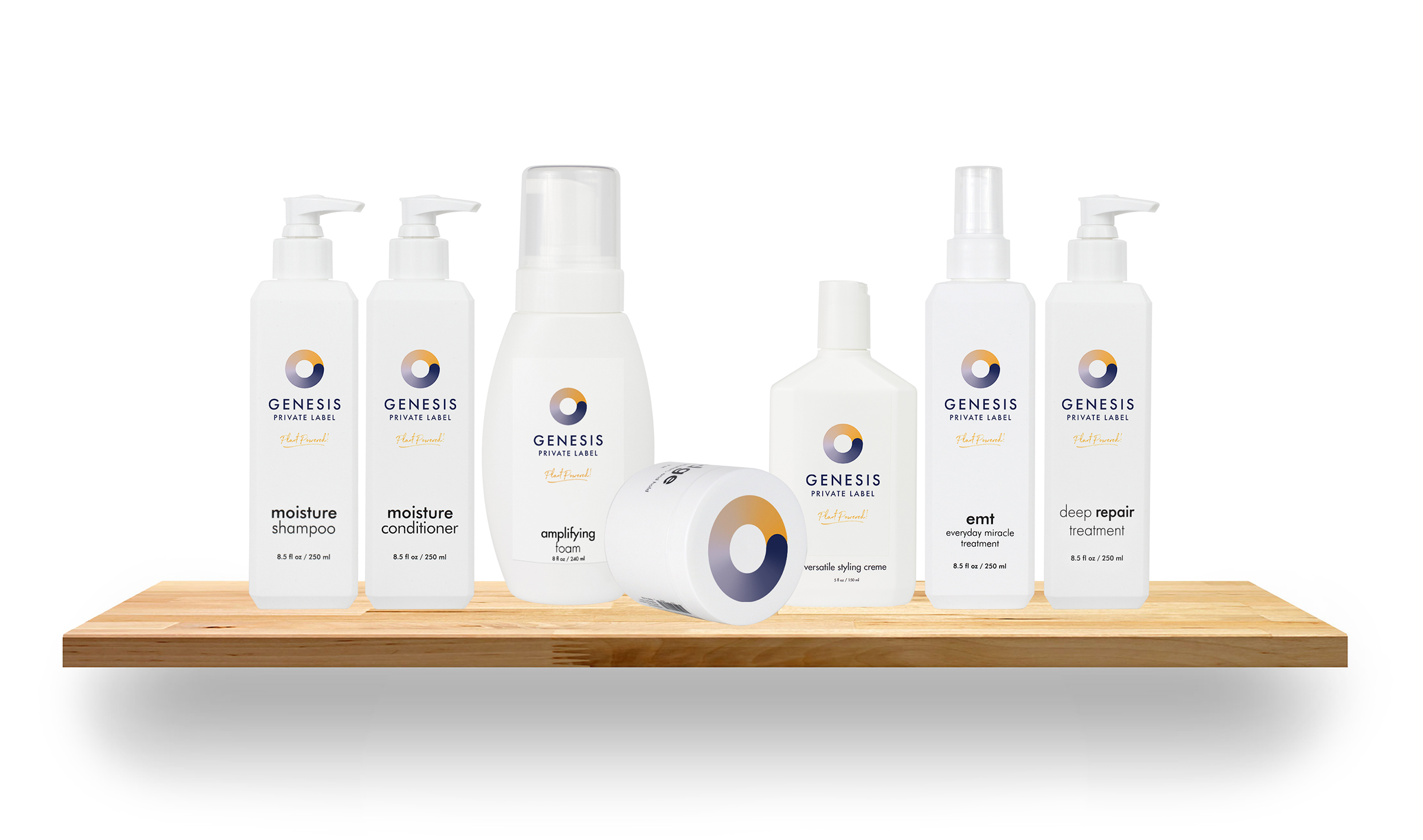 Contact your Salon Search Party concierge to get started!