Connect directly with your clients
Technology, such as a branded salon app, can be a huge asset when starting a salon! Clients can book salon appointments through your app and you can send reminders, promotions and more. It is a win win for all and we have the resources to easily set up this service for you. Your very own salon app can increase both client retention and revenue. #score
Designed for simplicity and geared towards boosting salon revenue, our branded client apps are user-friendly and have a sleek and responsive format. Our team of experienced designers work with you to create a branded app for your salon. After the salon app is downloaded onto their smartphones, clients will have access to:
Online Booking

Sell Gift Cards

Stylist Profiles

Confirmations & Reminders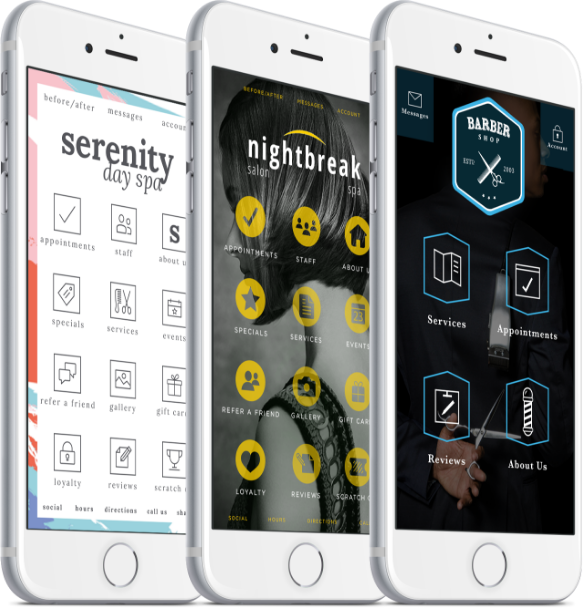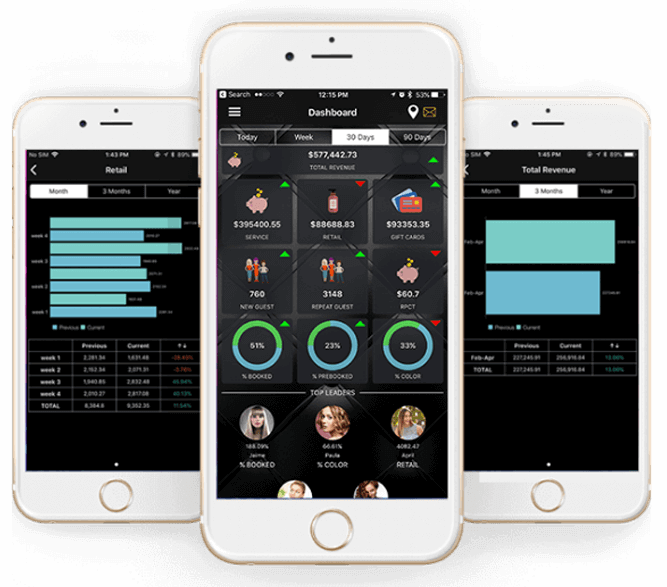 With the team app, we connect salon software and service providers by creating digital profiles. Using the salon software data, we increase revenue, retail sales, and service provider performance. Other app features include:
Track your Total Revenue

Chat with Stylists

View Staff Reports
Text Confirmations
& Push Notifications
Send your clients text confirmations and push notifications! Once a client is opted in, our app integrates with the salon software to send appointment confirmation messages through texting and email. Any clients that have downloaded the salon app will get push notifications for appointments and other app features.
Book Appointments
Appointment Reminders
Email/Text Confirmations
Push Notifications
Staff Reports
Integrates with third party
P.O.S. systems
E-Gift Cards
Refer a Friend
Reviews
Customer Loyalty
Drive-by Notifications
And MORE!
Contact your Salon Search Party concierge to get started!